Mawarra Virginian
I judged Virginian Grand Champion at Wodonga in 2010 and we purchased a semen share.
He has proven to be an outstanding carcase sire being in the top 1% of the breed for IMF, top 5% for EMA and has positive fat figures.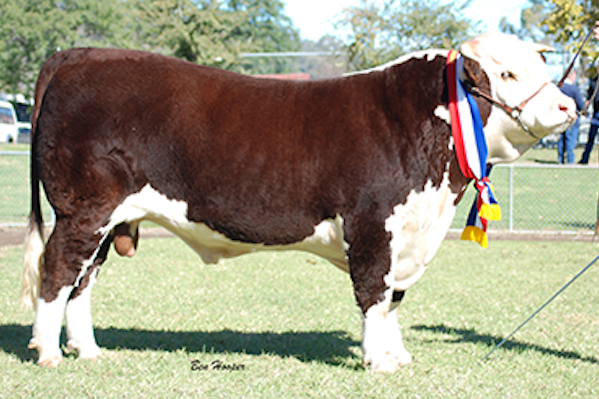 Cootharaba Magnum
Magnum has set a new standard for packing heaps of carcase into an attractive package.35 sons have averaged $8000 and his daughters are producing sons with outstanding muscle shape.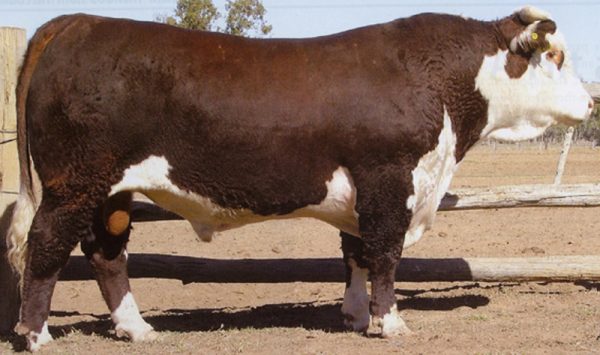 Yavenvale Functional F273
Functional was our pick and 2nd top price at the 2012 Yavenvale sale.
He has a beautiful carcase, good structure and excellent temperament.First sons will be available in 2014.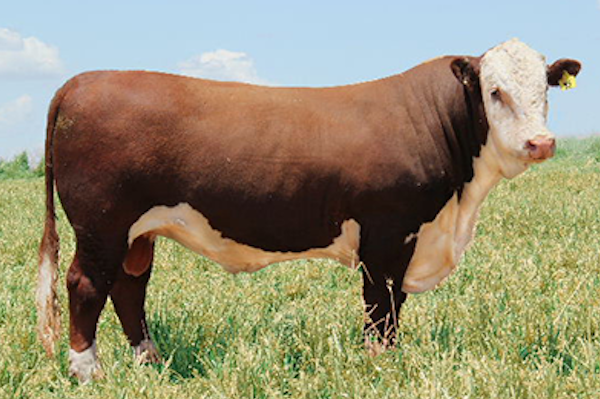 South Bukalong Wallace 2 (P)
South Bukalong Wallace 2 (P) was purchased by Yavenvale Herefords for $18,000 at the 2005 South Bukalong on-property sale. Upon recomendation from the Pearce family we purchased a semen share in 2011 looking for good females as an introduction into Polled genetics. The Wally daughters are stand outs – tremendous milking ability with near perfect udders, easy calving and excellent temperament. A true curve bender, Wally is a trait leader for GL, birth weight, milk, scrotal size, EMA and IMF and is in top 1% of the breed for all indexes. Wally sons and daughters consistently scan high IMF % with very good EMAs.
North End X061
X061 is a moderate framed, deep bodied bull with excellent figures.X061 has an excellent draft of bulls for 2012.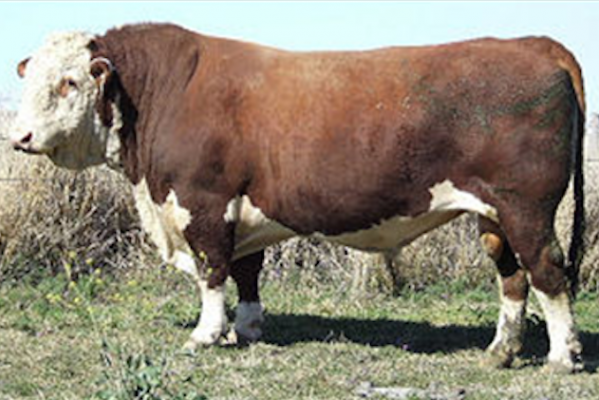 Bundarra Wally
Top breeding bull with terrific carcase, great "doability", style plus cosmetics.A standout Hereford sire admired by all who saw him.Sire of : Bundarra Zach sold $19,000 to Bruce Fraser, Red Hill Herefords; Bundarra Zambia $17,000 to Steve and Leanne Collins, Glenwarrah Herefords; Talbalba B079 $10,000 to Clive and Kate McEachern, Ardno Herefords; Bundarra Wal $10,000 to John, Ellen and Jennifer Cotter, Kinbombi Stn Goomeri; Talbalba Wagon for $30,000 to Lotus and Tummel studs, Talbalba Wingman for $12,000 to Fullerton Station, Talbalba Wallop for $12,000 to Amos Vale Stud.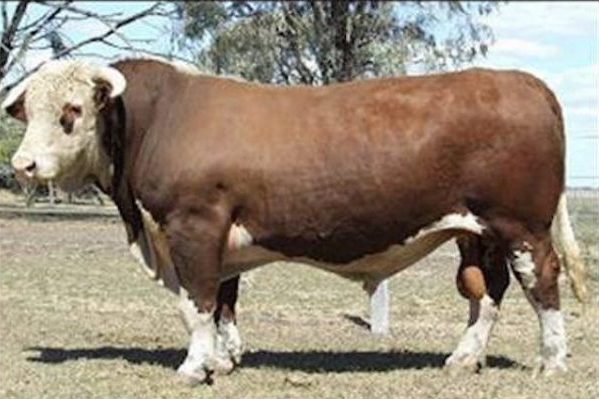 Foxforth Valuable
Valuable was bought privately from Keith and Fred Starr for $20,000 in 2005 and has been a great influence on our herd.Tremendous sire consistently breeding muscle, softness and excellent temperament. Daughters are breeding and milking exceptionally well.Sire of top selling bull in 2008 Talbalba Valiant $22,000 to  Mawarra Herefords; Talbalba Vampire $15,000 Truro Herefords and Talbalba Varmint $8,500 Kaludah Herefords together with the King family, Bowmont Herefords, Talbalba Woodchuck for $10,500 to Avon View, Talbalba Valuable for $10,000 to Injemira and Talbalba Western for $9,500 to Bill Ferling.
Moorlands Grand National V045
Big long bull breeding bulls with great weight for age, good skin and eyes, and females doing a great job at Talbalba.
Sons sold to a top of $15,500 to J & B Herefords.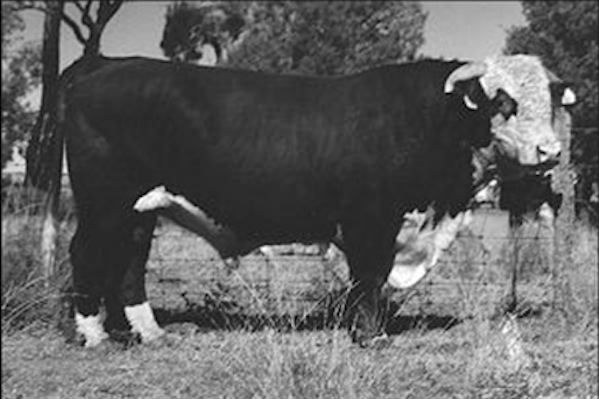 Injemira Extra Q405
Extra sold for $ 10,000 to Chris Lisle, Tummel Herefords at Wodonga.
He bred well for us leaving bulls with length, topline and muscle, and daughters maternally excellent who continue to breed on.