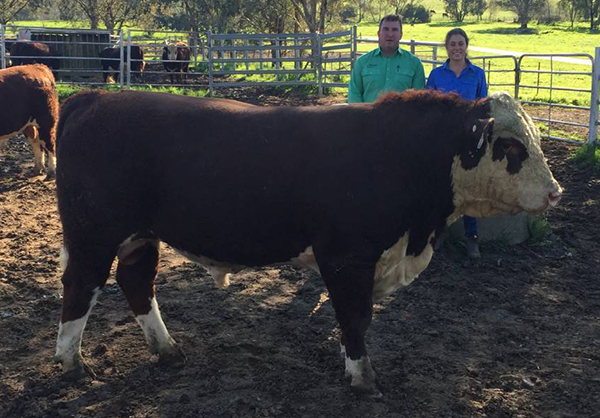 Wirruna Phuket P271 (PP) was purchased for $32,000, top price bull, at the 2020 Wirruna Spring Bull Sale.
Phuket is a strong calving ease bull with a high value carcase, top 10% EMA, top 5% Marbling.
His fertility is outstanding, top 1% days to calving and scrotal, top 10% gestation length. He is a large framed bull with very sound structure.