Talbalba bulls sold to $13,000 to average $5,284 with an 83% clearance at the 2014 Southern Cross Sale on Thursday 11th September 2014.
Top price bull, Talbalba Barmer was purchased by the Bredhauer family, Lambert Stud, Blackall for $13,000. Barmer, a strongly muscled son of Glenwarrah Lismore More with great skin weighed 904kg at 24 months with an EMA of 126cm and fat 11mm and 8mm off forage oats. Second top price of $10,000 was paid by long term Reid clients Ron and Anne Langley formerly from Injune now Ettrick, NSW for Talbalba Barnsley. Barnsley, a powerful son of Bowmont Storm weighed 914kg at 24 months with an EMA 124cm and fat 11 and 7 mm.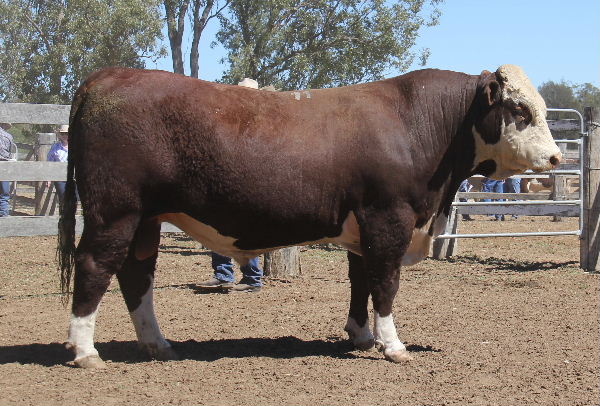 Top price bull Lot 11 Talbalba Barmer – $13,000 to the Bredhauer family, Lambert Stud, Blackall.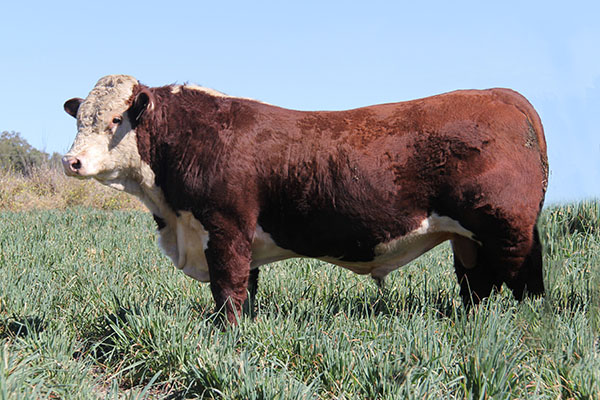 Lot 3 Talbalba Barnsley – $10,000 to Ron and Anne Langley, Ettrick, NSW
Strong Talbalba clients the Bowhay family Buckinbah Stud, St George purchased 6 bulls for a top of $9,500 to average $6,666. Included in an impressive draft of bulls was Talbalba Bahrain, one of the heaviest bulls in the catalogue by Bowmont Storm at 934kg and 24 months for $9,500, Talbalba Belgrade a top son of Cootharaba Mendez with high milk and muscle for $8,000 and a growthy polled Allendale Waterhouse son for $5,500.
Ian Bjorksten, Wandong Herefords, repeat buyer from Dubbo purchased one of the first sons to be sold in Australia of Mr Hereford (imported) for $9,500. Mr Australia boasted the top EMA in our sale of 134cm with low birth weight and high carcase quality.
Geoff , Heather and Sam Bush travelled up from Cootamundra, NSW, to purchase one of the best Bowmont Storm sons we have bred, Talbalba Bridgetown, for $9,000.
Jason and Anne Sprague once again chose a quality line-up of bulls purchasing 5 bulls to average $5,300 including Lot 2 for $8,000 a Storm son with excellent carcase, shape and softness. Repeat volume buyer Campview Grazing, Taroom, took home 3 thick, attractive bulls to average $5,666.
Bill and Marcia Moore, Burran Junction, returned to QLD to purhase a long, slick skinned, very quiet, son of Storm for $8,000.
The Maunder family from Wallumbilla bought a South Bukalong Wallace son with breed leading EBVs and Dollar indexes for $5,000 and a strong Mawarra Virginian son for $7,000. Ian Staines from Gulugubah also bought a thick Wallace son with good figures for $7,000. Females by Wallace are outstanding for calving ease and milk with excellent udders.
Talbalba bulls are pasture fed all year round with sale preparation off forage oats, a philosophy which tried us out this year with poor Summer pasture and late planted oats. This means our bulls do not have the extreme weights and eye muscle area of grain fed bulls on Sale day but they will not "fall away" once you get them home and their fertility and longevity should be optimal.
Many thanks to all buyers and underbidders for their support under difficult seasonal circumstances this year. It was pleasing to see our largest crowd for a couple of years competing strongly for the better bulls with commercial producers paying to $12,500.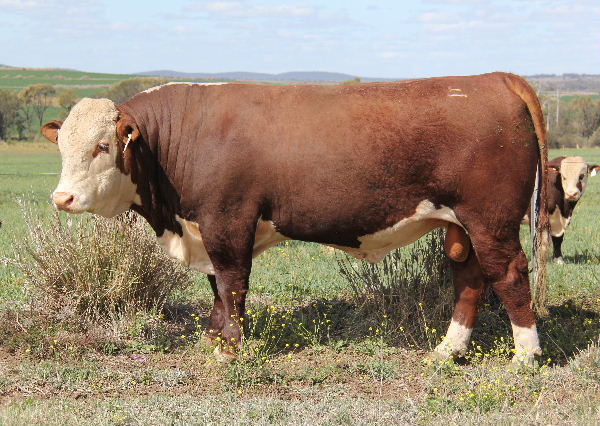 Lot 8 Talbalba Mr Australia – $9,500 to Ian Bjorksten, Wandong Herefords, NSW.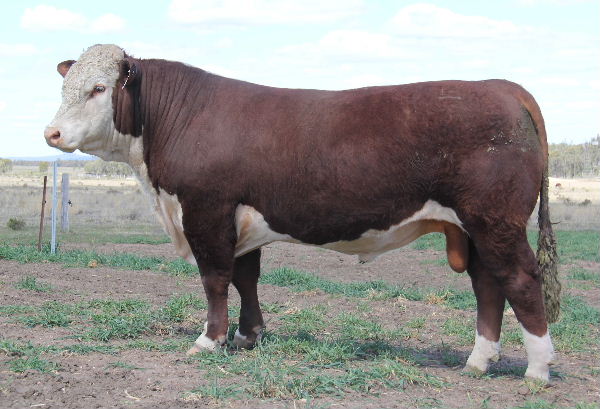 Lot 73, Talbalba Bridgetown – $9,000 to Geoff and Heather Bush, Kirraweena/Glenholme Hereford Stud, Cootamundra.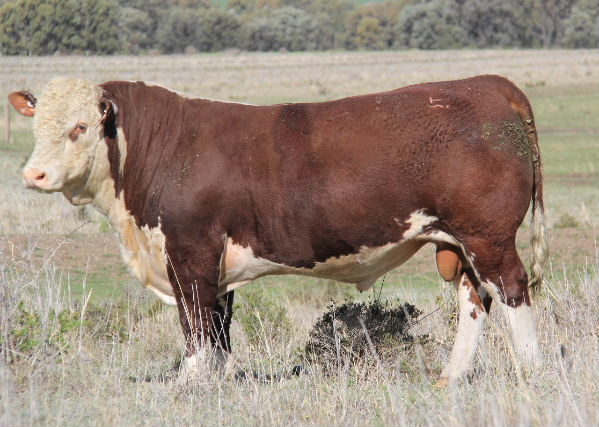 Lot 2, Talbalba Ballarat – $8,000 to Jason and Anne Sprague, Blackall.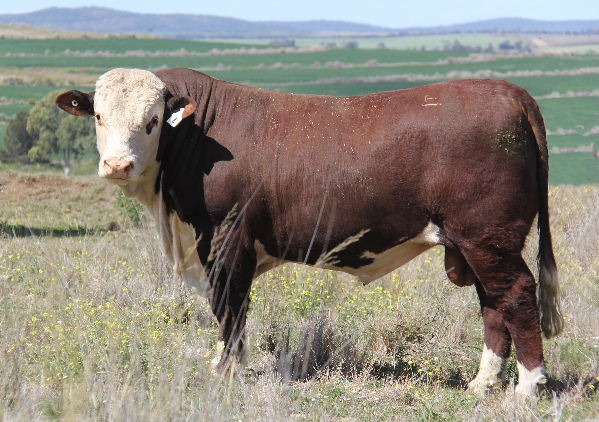 Lot 4, Talbalba Beaufort – $8,000 to Bill and Marcia Moore, Burran Junction.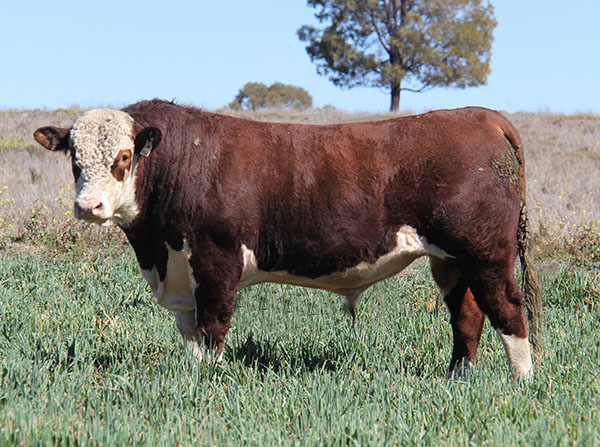 Lot 49 Talbalba Belgrade – $8,000 to Buckinbah Stud, St George