Both stud and commercial buyers competed strongly for bulls at the 18th Southern Cross sale where 47 Talbalba bulls sold to $19000 and averaged $6277. Prepared on oats, they averaged 892kgs at 23 mths with an average EMA of 122cm2.
Top price was Lot 6, Talbalba Xit, by Cootharaba Magnum, who sold to M & P Shelly, KaludahStud, Victoria. He weighed 1004 kgs at 23 mths with an EMA of 132cm.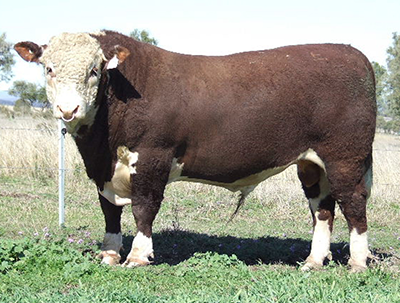 Second top at $18,000 was Lot 9 Xercet, also by Magnum, sold to the Beralga Stud at St George. The Bjorksens purchased two other Magnums, Lot 20 for $10,000 and Lot 62 for $5500.
Ian Bjorksen, Wandong Herefords, Yeoval, was also keen on the Magnums purchasing Lots 10 and 11 for $6500 and $7500. Other notable sales were Lots 37 and 38, both by Talbalba B125, sold to Robyn Bruggerman for $7000 and $9000.
Lot 2 Talbalba Fred D103, by Foxforth Valuable, made $8500 to B & L Peel , Tummulla stud.
Lot 3, another Valuable son made $8000 to David Grills and Lot 17, by Yarram Star General W251, also made $8000 to Foxforth Hereford Stud.
Long time sale supporters, the Bowhay family, returned to purchase 9 bulls for a $4555.
The Vincent family, Ardrossan paid an average of $7250 for 2, and Eurombah Pastoral Company secured 5 at $3800.
Bulls by Cootharaba Magnum Magnum sold in 2008 for $42,000 to Mawarra Herefords and Glendon Park Herefords. – Sired the Grand Champion at the Wodonga Hereford National this year, sold for $40,000.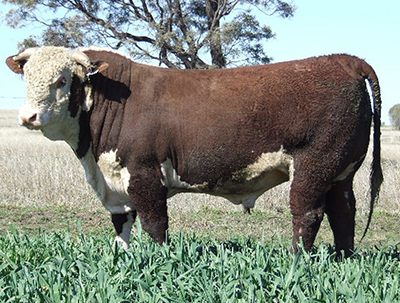 Lot 9 Talbalba Xercet, Sold "Beralga" $18000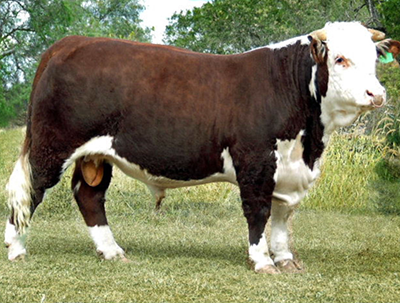 Lot 7 Talbalba Yankee, Sold JH & JE Russell $5500
Lot 11 Talbalba Xcell, Sold Wandong Herefords $7500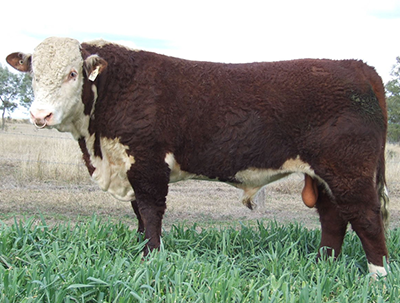 Lot 2 Talbalba Fred D103, Sold B & L Peel $8500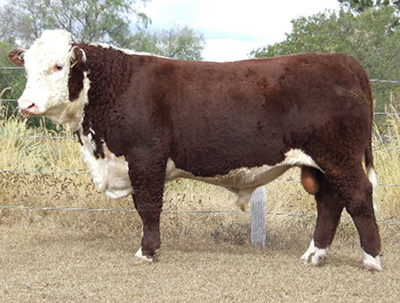 Lot 3 Talbalba Fred D146, Sold David Grills $8000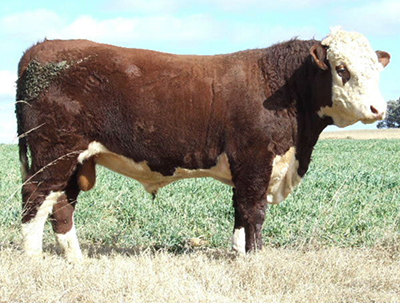 Lot 37 Talbalba Xhale, Sold Robyn Bruggerman $7000
Bulls by Foxforth Valuable Foxforth Valuable purchased privately from Fred and Keith Starr for $20,000 Progeny have sold to $22,000 with 23 sons averaging $6,800. Females by Valuable are outstanding, breeding very well with excellent milk and udders.